HOW WE DESIGN YOUR KITCHEN OR BATHROOM
We offer the complete build option, with an employed team to manage your redesign – from quote to finish!
We can be trusted to go above and beyond – our project management is meticulous.
Our products come with a guarantee.
We always conduct a site survey so that we can accurately design and create a 3D visualisation, along with a specification and estimate. If we're working from an architect's plans, we'll design your bathroom or kitchen following a site visit once building work has started.

See your dream bathroom or kitchen before it's even built!

We can design your kitchen or bathroom using our 3D virtual reality programme to create your kitchen or bathroom design. View it from any angle in amazing photo-realistic colour to see how your customised build will work perfectly for your home.
From our 2D plans, we gradually build up the room by importing items from the product ranges available. The objects can easily be moved around, rotated, re-sized and positioned. Architectural features can be generated to exact dimensions and we can experiment with decorative styles.
Our team of trusted employees project manage the whole installation from start to finish.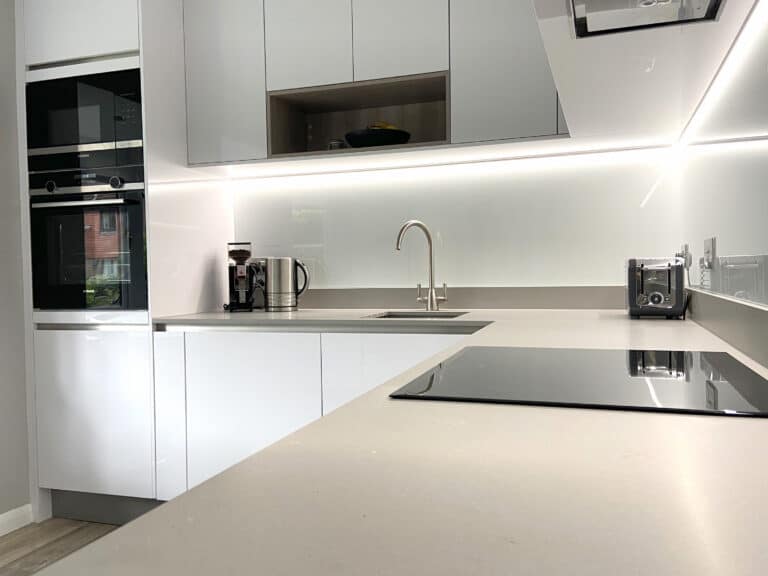 We're excited to share our latest kitchen design projects with you! From small updates to large remodels, we've been busy making our clients' kitchens more
Read More »
Begin your journey to redesign the home you live in.