Elegant new kitchen designs and renovations are made easy with Maxwell Interiors.
How much does a kitchen renovation cost?

There is no one budget fits all, just as there is no one design fits all when it comes to kitchen renovations. However, on average, kitchen renovations tend to cost between £15k to £35k. Where the price sits depends on factors such as whether it is a supply only project, or a supply, install and project management project. Exact specifications also influence price variations.
How much does a bespoke handmade kitchen cost?

Bespoke handmade and hand-painted kitchens will typically start at around £40-45k. It should also be considered that the appliances tend to be of a higher specification with this type of kitchen, which can add to the cost.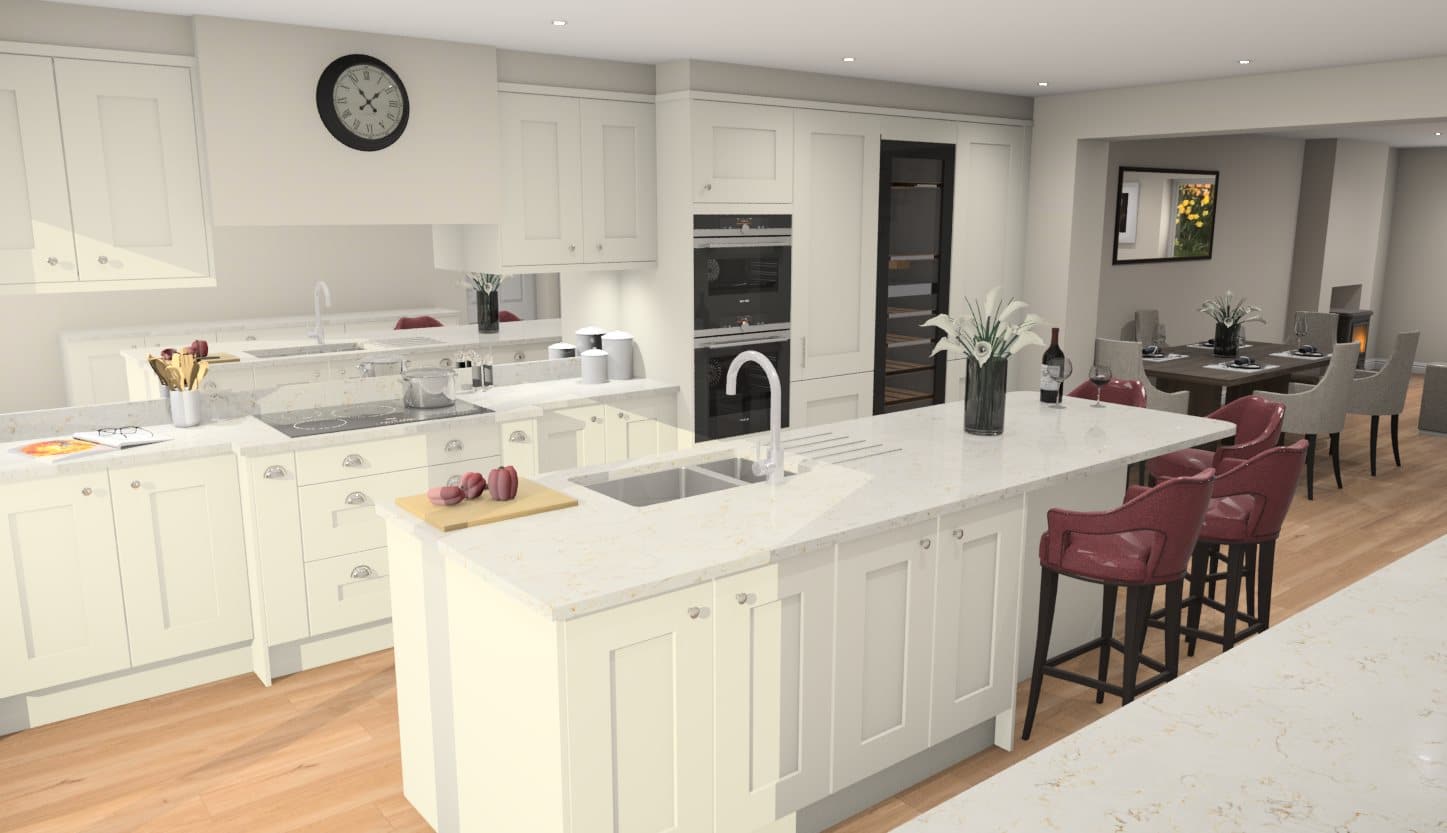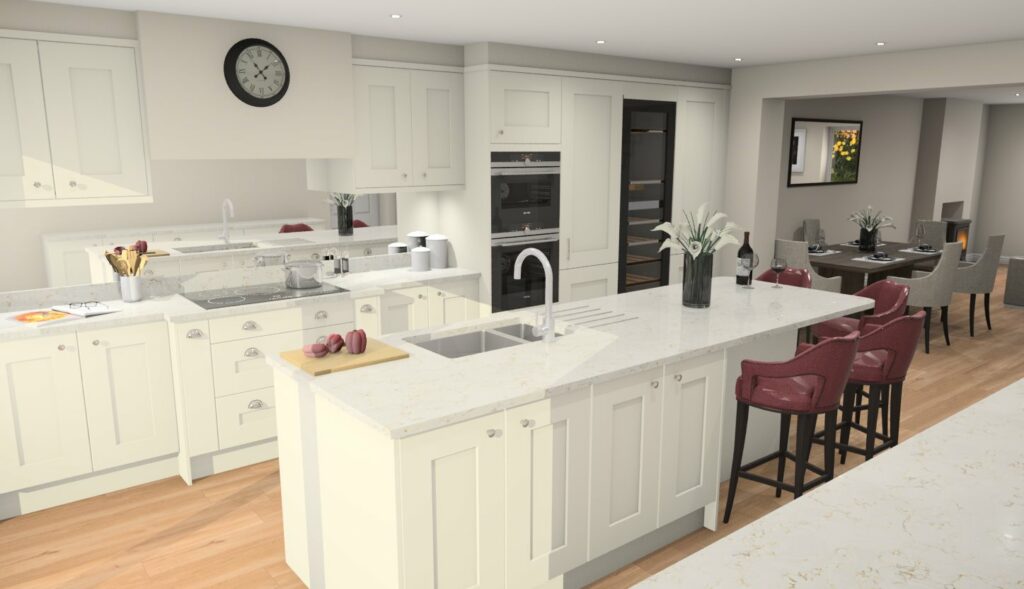 Where should I begin when looking to do my kitchen?

At Maxwell Interiors, we typically advise clients to meet in our showroom, look at the displays and get a sense of the options and prices. Some clients will complete their research online and come to us with an idea of the direction they would like to take. In this case, it is helpful to bring imagery so that we can ensure the look and finishes match the idea you would like us to bring to life.
How long does a kitchen take to install?

Getting the room completely finished and ready for the new kitchen takes between 11 and 12 working days, including the templating and installation of the quartz or granite worktop. Following this, the last step is to do the splashback. From the template, this can take a further 7 to 10 working days for installation. In total, then, a kitchen can take between 18 and 22 days to install.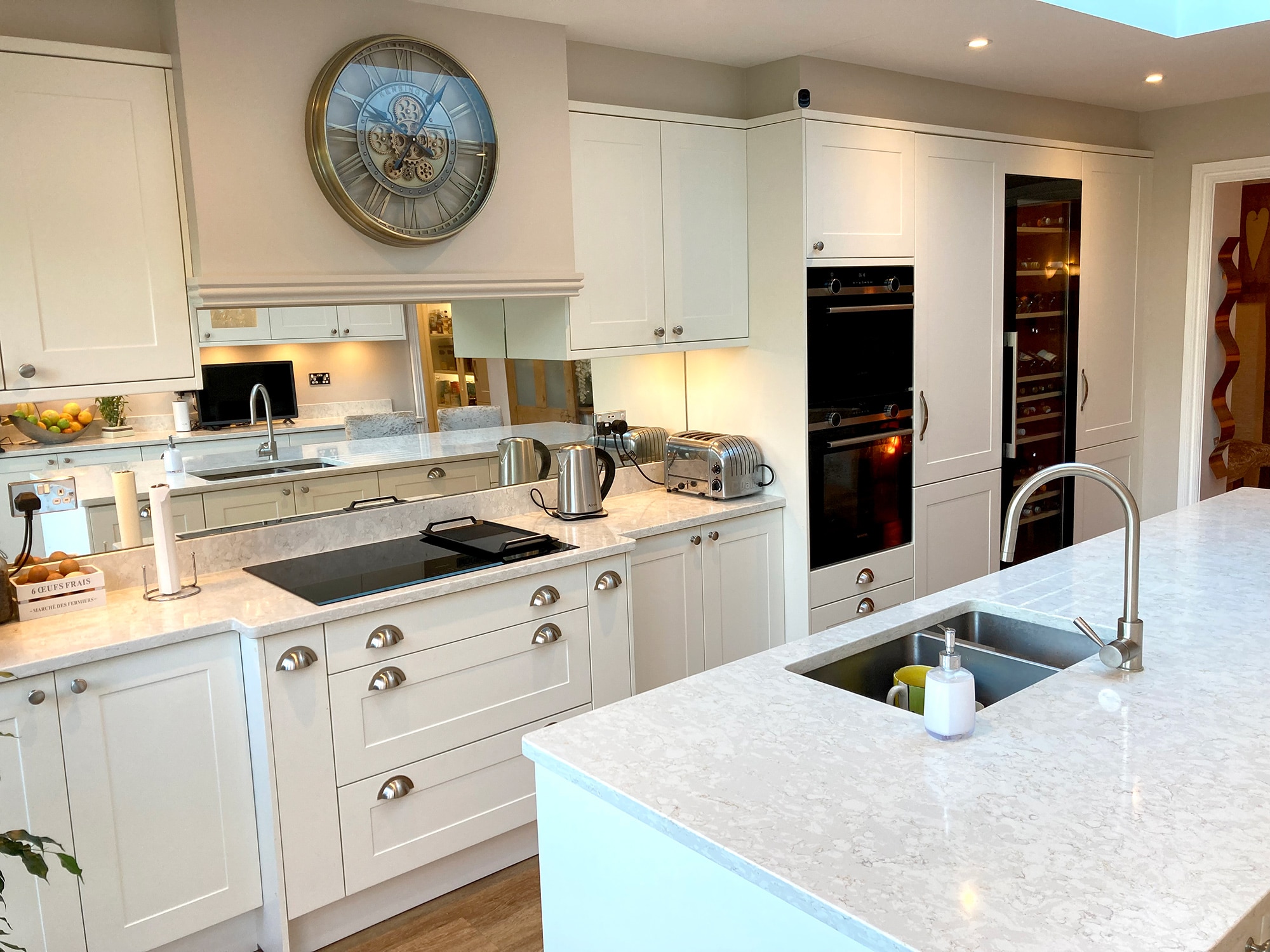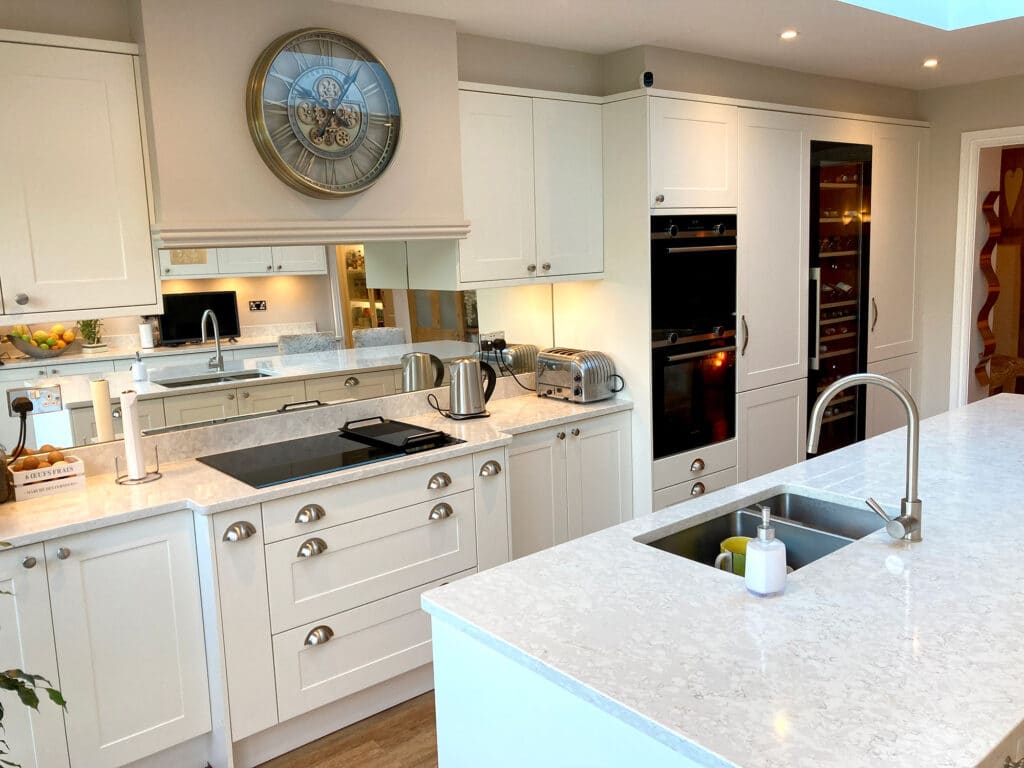 Does Maxwell Interior complete the project with in-house staff or contractors?

All those working for us on kitchen designs, renovations and installations are employed by Maxwell Interiors to ensure a consistent level of service and quality.
Will there be disruptions to the house while the kitchen is being done?

When it is possible, we will try to set up facilities elsewhere to limit disruptions to the use of the house during the installation, but this is not always feasible. Many clients will try to book time away during the project, particularly in the early phase, to get around the disruptions.
Which kitchen brands do Maxwell Interiors use?

Maxwell Interior selects suppliers that best meet the needs for each element in the kitchen. Kitchen cabinets are most often supplied by our German Kitchen partner, Hacker, although we do have a range of other suppliers to accommodate different requirements. Worktops are supplied by Caesarstone, Silestone and a handful of other suppliers. And for appliances, we predominantly work with Siemens and Blaupunkt.
For any unanswered questions or to get started on your project, contact our friendly team at Maxwell Interiors.