Planning to create a new kitchen can cultivate a wide range of emotions. The project is incredibly exciting due to the endless possibilities available, but it can also cause your stress and anxiety levels to hit the roof.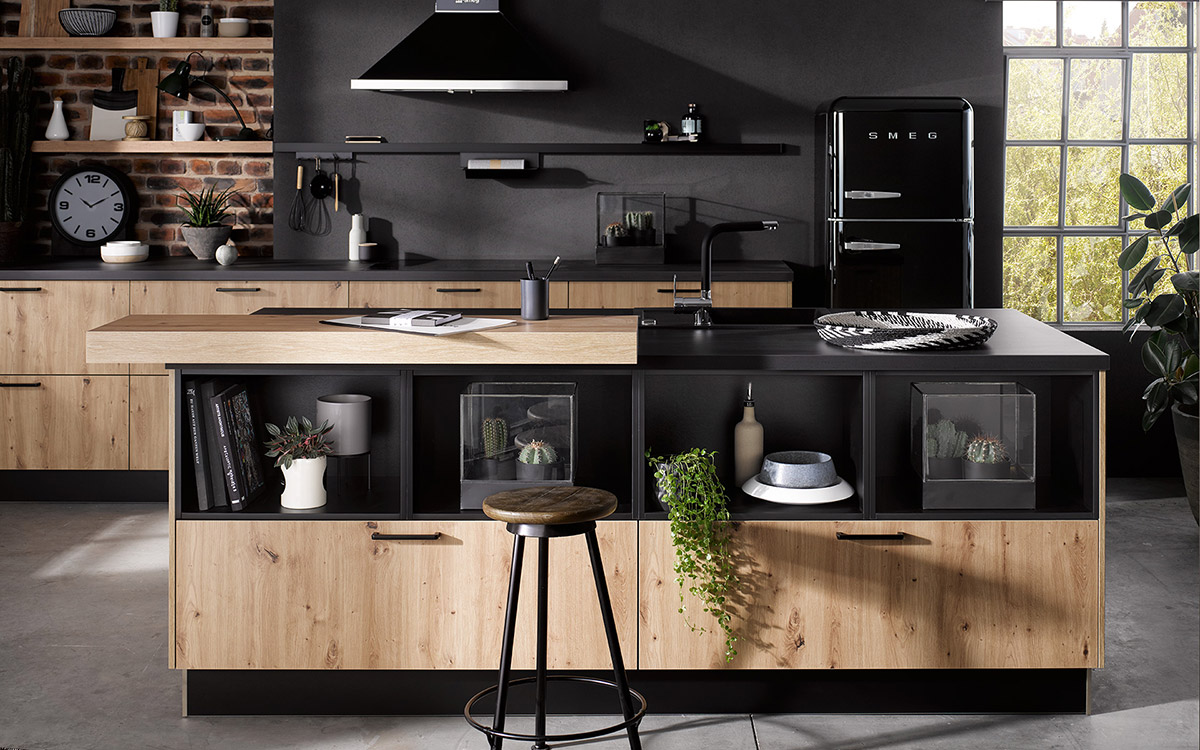 At Maxwell Interiors, it is the job of our expert designers to alleviate all feelings of stress and anxiety. We do this by going through the same process with all of our clients. The end result: they receive the kitchen of their dreams and we gain the satisfaction of making it a reality.

So how do you go about planning your own kitchen? The following guide will help to shed some light on how the process should be done.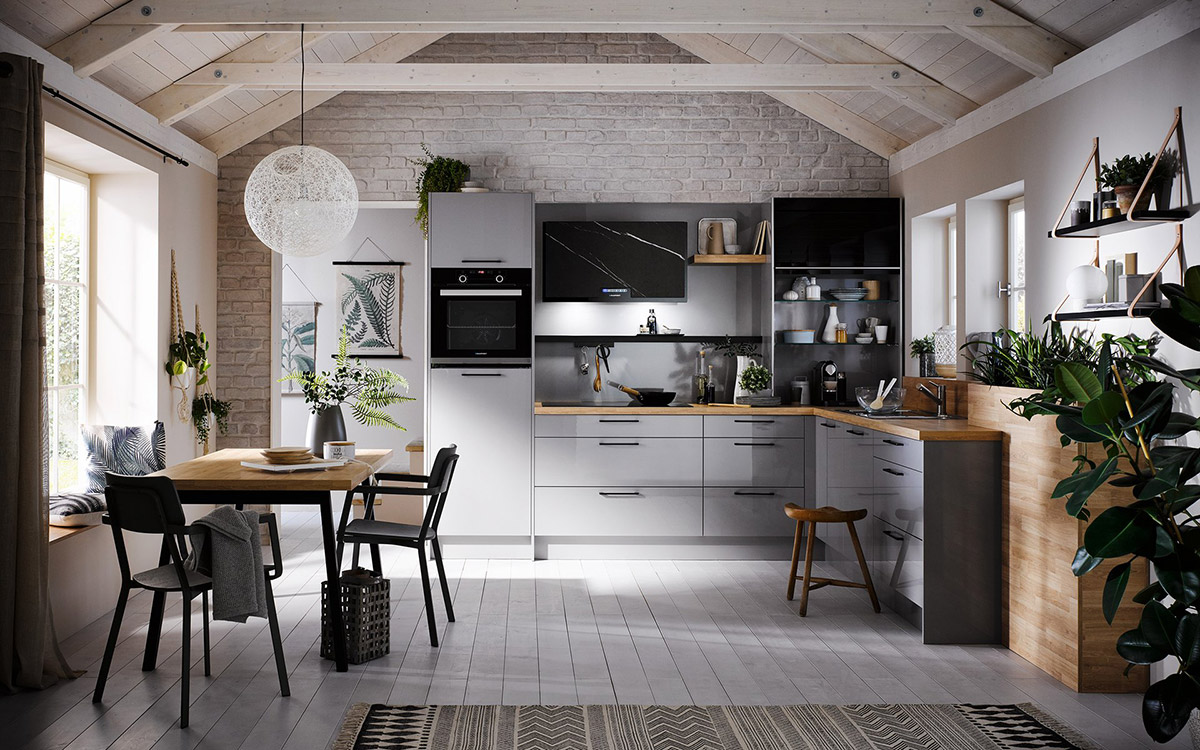 The starting point
Once you've made the decision to replace your current kitchen with a new one, you will no doubt have a wealth of ideas swimming around in your brain. Will it be a modern and contemporary kitchen? Do you want it to be more traditional in its appearance? Maybe even a combination of both?

While it's fun to look at other kitchen designs for inspiration and have ideas floating around, it is also important to start getting your vision down on paper. This is where the initial consultation with one of our designers comes into play.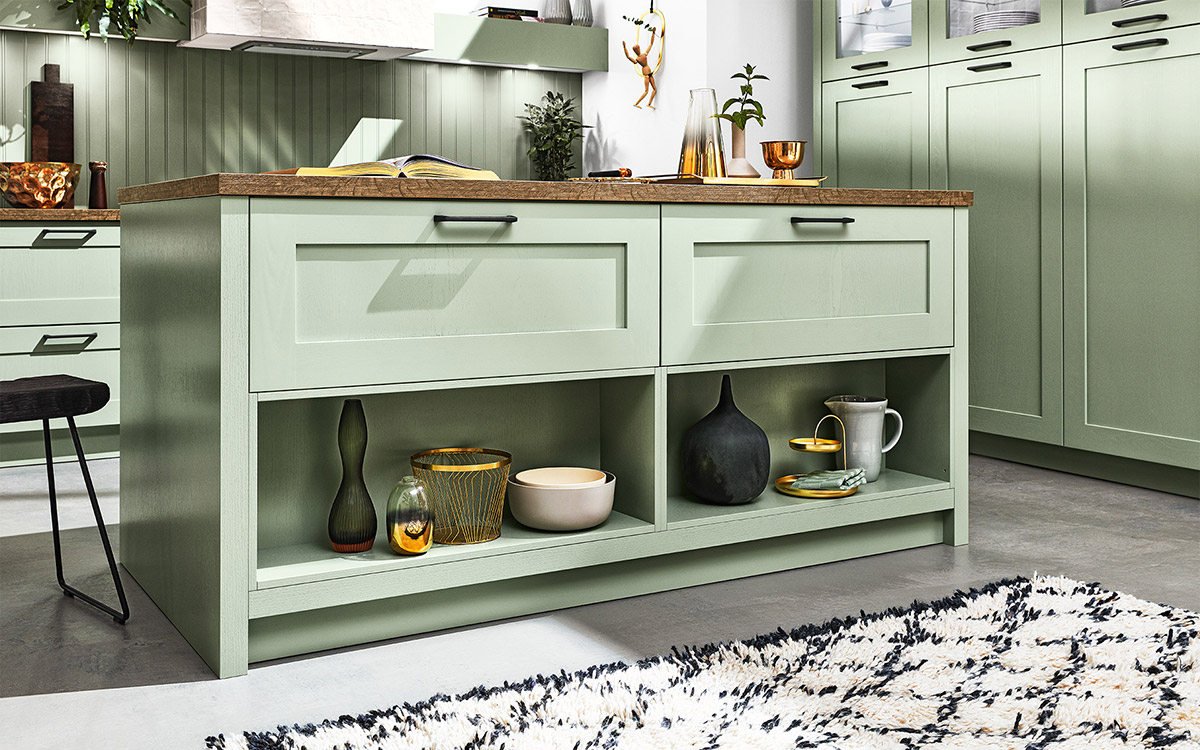 In this consultation, we visualise the full picture and gain a greater understanding about what you, the customer, wants from their kitchen. After all, it's our task to interpret your likes and dislikes, and use this information to work with you in crafting the perfect conception for your new kitchen.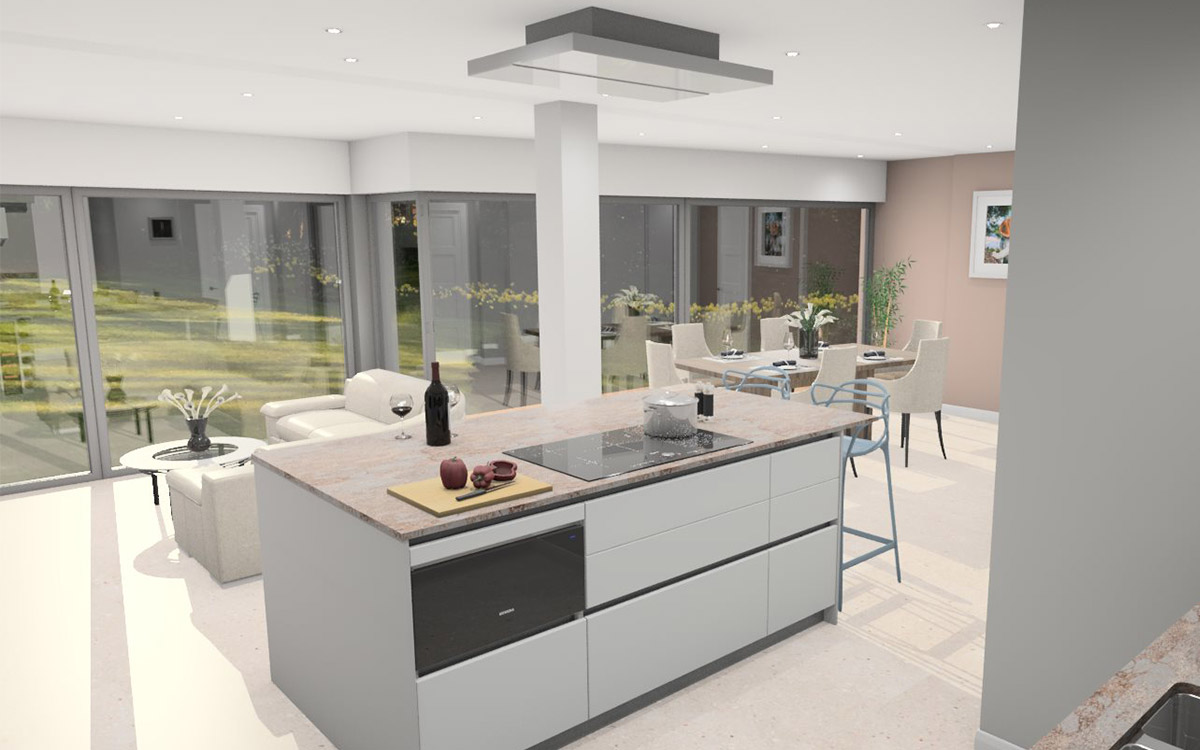 Adding the details
In most cases, a client will have a general idea about what they want from their kitchen in terms of design. Our designers then join the dots. We take into account the space available and maximise this to its full potential.

Aside from the big details like maximising space and selecting an ideal colour palette, we also specialise in those little touches that make all the difference. Our stunning and contemporary German kitchen range demonstrates the type of quality you can come to expect.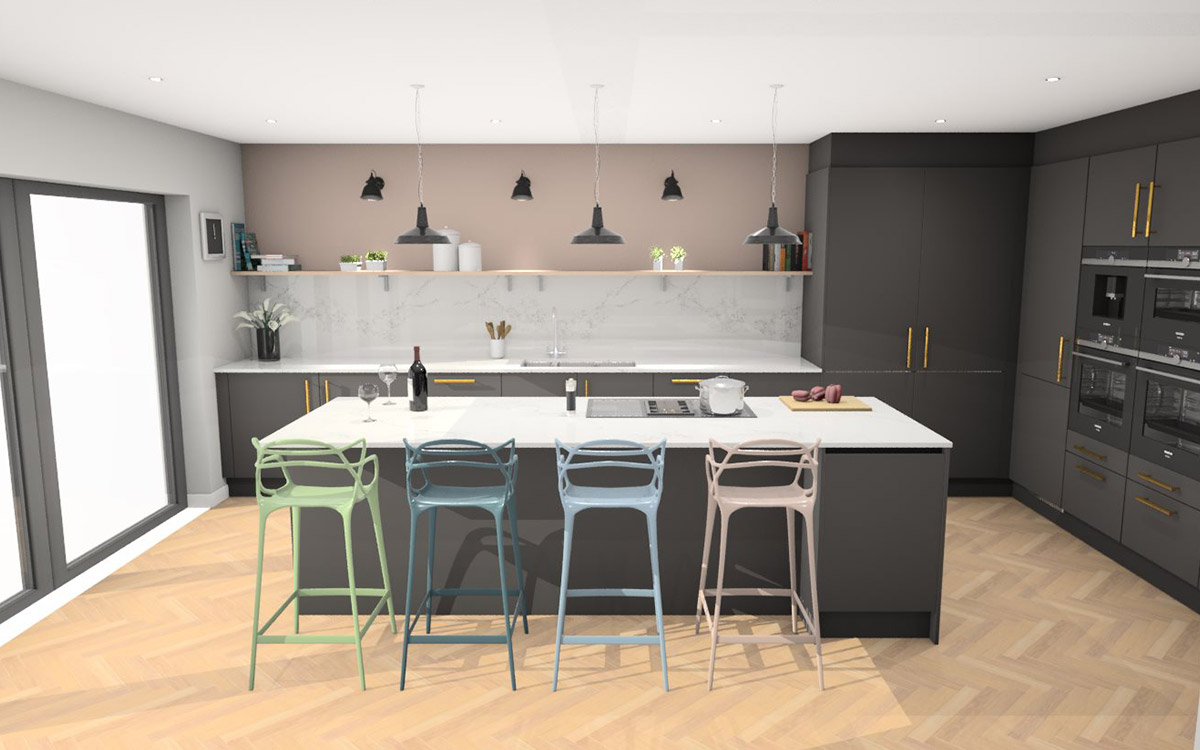 The right appliances
Before the design process can begin, it's essential the client puts in the research to know exactly what they want from their kitchen appliances.

The reason for this is simple: appliances come in a variety of fixed standard sizes. These have to be worked around in terms of the kitchen's fixtures and fittings. So, before we can get to work on all aspects of the kitchen – the style, functionality, materials, practicality, and overall layout – we need the appliances to act as the foundation for everything else.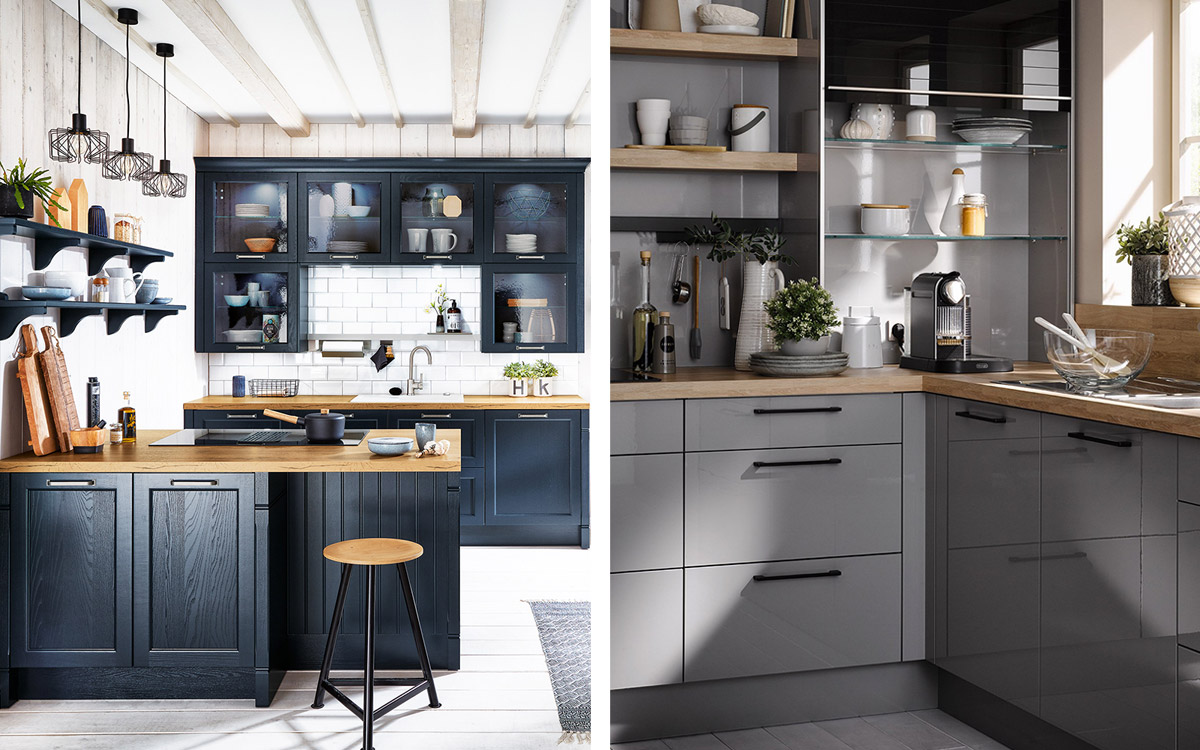 Getting it right
It shouldn't come as a surprise, but planning your new kitchen is not something that can be done in one or two meetings. It is a process, one that typically takes a few weeks to complete as we fine-tune the details for the perfect kitchen.

Thanks to our innovative design software, you can get an accurate preview of how the room will eventually look. This means if there's something that isn't quite right, you can say before we start the real work.

This type of innovation and dedication ensures your ideal kitchen. It might take multiple weeks and revisions to do, but it will lead to your dream becoming a reality.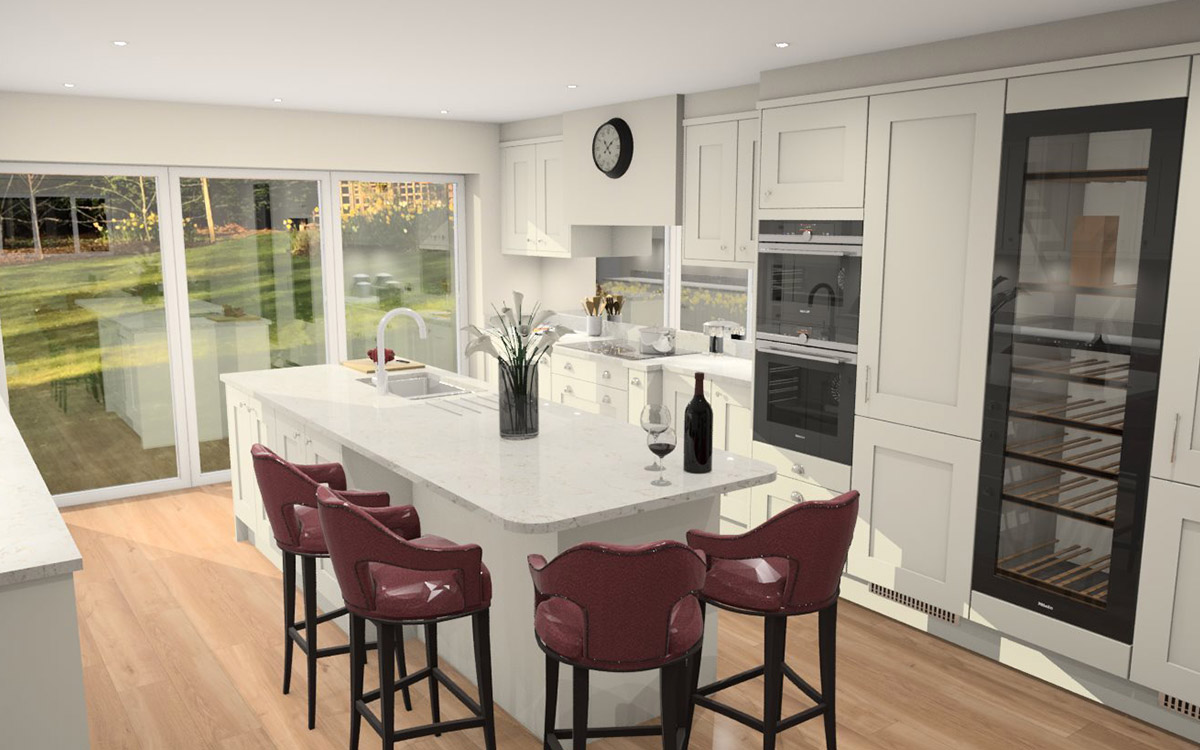 Ready to start that dream kitchen project?
Book a meeting at our Kitchen & Bathroom showroom in Fleet, Hampshire.